Metallic Epoxy Flooring San Diego
Is it important to you to have a unique and beautiful floor? As soon as someone walks into your home or business, do you want them to be amazed? Not at all. You know you do. The best thing about metallic epoxy floors in San Diego is that they make people fall in love with them.
How Are Metallic Epoxy Floors Different?
Metallic epoxy floors are a type of solid epoxy flooring with glitter-like and metallic pigments. It looks like three-dimensional swirls are glimmering across your floor when metallic epoxy floors are mixed and installed correctly.
Epoxy floors are put down in layers. For a unique look, you can use different types of topcoats. This is how it works: Concrete Polishing Solutions makes the best metallic epoxy floors for your durable and tough epoxy floor to make it stand out.
To make a metallic epoxy floor in San Diego, California, our expert and experienced epoxy installers mix mica powder with clear epoxy. Mica pigments are meant to be spread between binders to make a unique three-dimensional look.
Clear epoxy mixed with mica pigments is poured on the concrete surface to make it look like marble. They get stirred up when a roller or paintbrush comes into contact with them. These pigments first gather together, then separate, turn, and twist so that light can be reflected from different places.
If you mix epoxy with metallic pigments, they stay put when the epoxy hardens. This makes a swirly, three-dimensional look. It all comes down to how we put the metallic pigments down on your metallic epoxy floor. We are very good at this type of installation to make sure that your floor looks the way you want it to.
Each of our metallic epoxy floor installers has a unique way to get the look you want. There is no way anyone can stop the metallic from moving around. Because of this, each metallic epoxy floor is unique and one-of-a-kind.
Benefits of Metallic Epoxy Floors
There are a lot of reasons why metallic epoxy floors are becoming more and more popular.
One Of A Kind Floor
Metallic epoxy floors have unique swirls and designs that make each one unique. This makes them look like an artist made them. There is always awe when someone walks into an area with metallic epoxy flooring. It's hard to believe how this flooring system changed a hard and dull concrete floor into something beautiful and interesting.
Durability
Because this is an epoxy flooring system, one of the best things about having metallic epoxy floors in your home or business is that they are very durable. This flooring system can withstand a lot of wear and tear for a long time.
Resistant To Various Liquids
Most of the things that make a floor quickly wear and break down aren't good for metallic epoxy floors in San Diego. These floors are made of metallic epoxy and can stand up to chemicals like gasoline and bleach. These liquid spills won't leave stains on the floor, making them a good choice for commercial and home garages.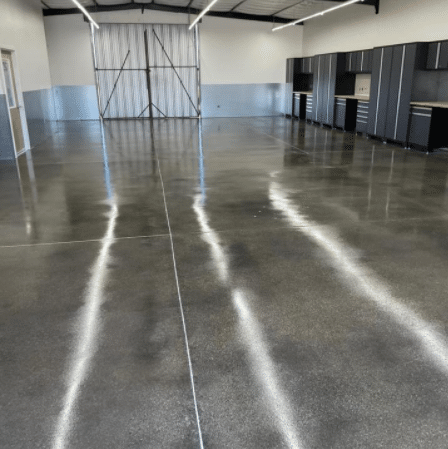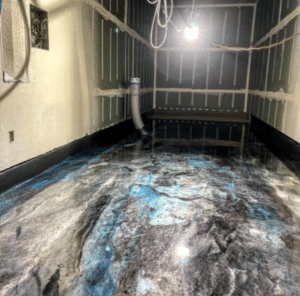 Resistant To Bacteria
There are metallic epoxy floors in San Diego that are very hard to get rid of germs and bacteria, which makes them very easy to clean. There are a lot of places where cleanliness is very important, like hospitals and food and beverage plants. This type of flooring is very popular because it's so easy to keep clean.
Easy To Clean And Maintain
Metallic epoxy floors in San Diego are resistant to liquids that are hard to clean and are likely to get dirty. They are also resistant to stains. Because this floor is smooth and there are no grout lines, any liquid spills are easy to clean up.
Slip Resistant
Metallic epoxy floors in San Diego can look slippery because they reflect light. On the other hand, metallic pigments can make the floor more anti-slip.
Long Lifespan
When metallic epoxy floors are installed correctly, they will last for a long time. If something hard falls on these floors, there won't be any chips or cracks.
They come in different colors and can be made to look like real stone or colored glass. This concrete floor looks drab and dull. By painting it, we can make it look beautiful and have a high "wow" factor.
Why Choose Us?
Our skilled and knowledgeable metallic epoxy floor installers use a variety of installation methods. We have learned how to do all of the skills and tricks, and we've come up with a lot of different ways and effects for installing metallic that make the finished product look great.
Pour the metallic in a straight line out of a bucket or watering can. This is one of the best ways to get rid of them. Afterward, we used a squeegee trowel to spread all of the metallics on the floor.
There are a lot of different 3D designs we can make for your metallic epoxy floors in San Diego. Describe your thoughts, and we will show them on your floor. You may have to pay more for the metallic epoxy floor at first, but the benefits will be worth it.
We are very proud of our metallic epoxy floor coatings, and we love to serve the city of San Diego. This is what we do. The metallic epoxy floors we have done have been in restaurants as well as tables, countertops, and many other places. As long as we live in San Diego, we want to help the city for a long time.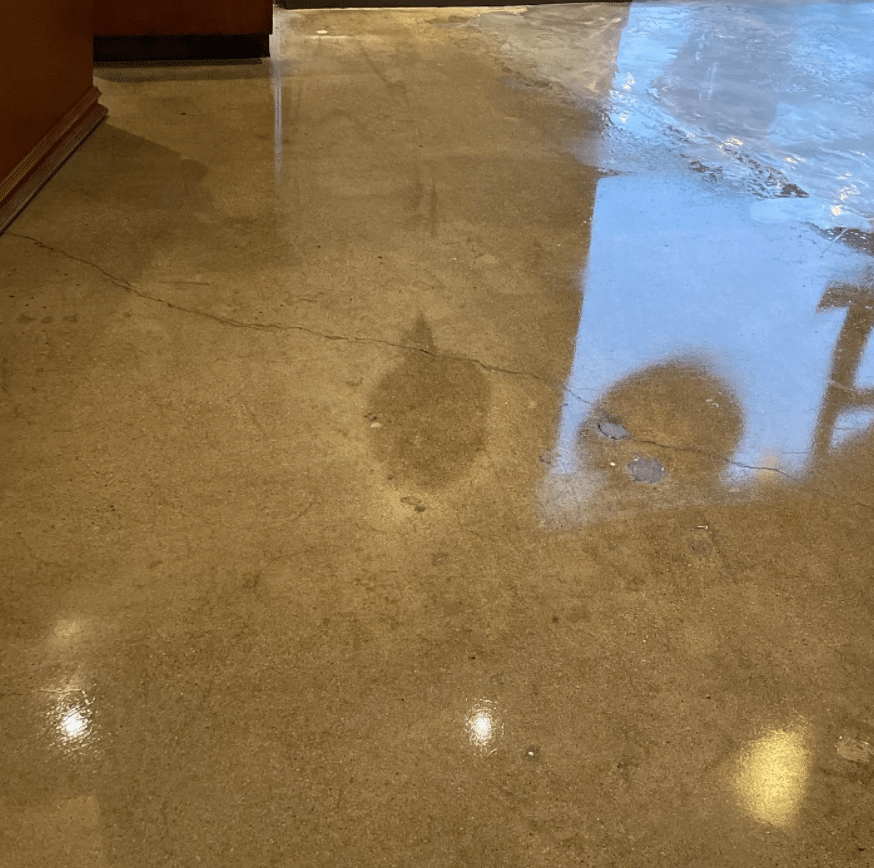 METALLIC EPOXY FLOORING SYSTEMS FOR COMMERCIAL FACILITIES
This type of flooring can be used in places like retail stores, restaurants, car dealerships, and stadium concourses.
METALLIC EPOXY SYSTEMS
Metallic Epoxy systems use highly refined metallic pigments to add brilliant and unique color variations to any floor while also giving it more artistic depth. These epoxy flooring systems are great for both residential and commercial spaces that want to shine. They are easy to clean and have a longer lifespan and a more beautiful look than any other type of flooring.
Metallic epoxy flooring can be made to look like granite, stone, marble, water, or clouds to meet the needs of our clients. When a contractor is skilled, he or she can offer these results. That's where we're the best.
Ideal Metallic Epoxy Floors:
Retail Showrooms

Restaurants

Car Dealerships

Stadium Concourses

Event Centers

Entry-Ways and Lobbies