Commercial Applications Epoxy Flooring San Diego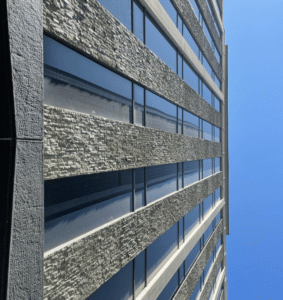 Concrete polishing is a relatively recent and contemporary alternative when it comes to flooring solutions. Diamond-polishing technology has made it feasible to grind and polish concrete surfaces to a mirror-like gloss, which was previously a virtually unknown flooring choice. Concrete Polishing Solutions has provided comprehensive concrete polishing services, care, and maintenance to residential and commercial customers in San Diego County for more than a decade. Concrete Polishing Solutions ensures that your office, loft, or commercial space's non-slip coating and durability are maintained throughout the life of the floor. Our services give your floor area a veneer and shine, and they have kept it looking "like new" for years. As the premier concrete polishing business in San Diego, we use our long-established experience to improve the Longevity, Durability, and Aesthetic Value of your concrete floor – for the long term. 
You'll want the greatest quality and most cost-effective option for your concrete-based store floor polishing needs. Concrete Polishing Solutions is here to help! Because we handle each client as though they were our first, we are the best. We are cost-effective and provide excellent service, which is why we have been in business for so long. In San Diego, we lead the way and set the benchmark for retail concrete polishing. Garage floor epoxy decreases the impact of huge loads in contemporary high-rack warehouses. Epoxy-based flooring is one of the fundamental aspects that nowadays create safer warehouse conditions. Warehouse floors are one of the busiest portions of a manufacturing plant. Contact us today at Concrete Polishing Solutions.