Concrete Repair San Diego Services | Licensed & Bonded
In San Diego, we are the floor resurfacers who people trust. We have been in business for more than ten years. We are confident and have a lot of experience with concrete floor problems, whether they are for residential, commercial, or industrial use. There is no matter what kind of area you have outside your home or business, and we can fix it or keep it clean.
Only the best concrete pool deck, patio, or driveway repair will work when a surface is broken, worn, cracked, chipped, or flaky. Getting help from a San Diego concrete repair contractor is essential for long-term solutions that work well and quickly.
Our concrete polishing and repair San Diego services are guaranteed to make you happy 100% of the time! We fix all kinds of floors, from a concrete patio repair to a concrete driveway repair, and we do it all.
If you want to learn more about our services and get a quote for your floors, send us an email or call us. We'll make sure it doesn't touch! It's safe now!
Things that happen to concrete floors in San Diego, CA, can make them break down. Contact us today at Concrete Polishing Solutions.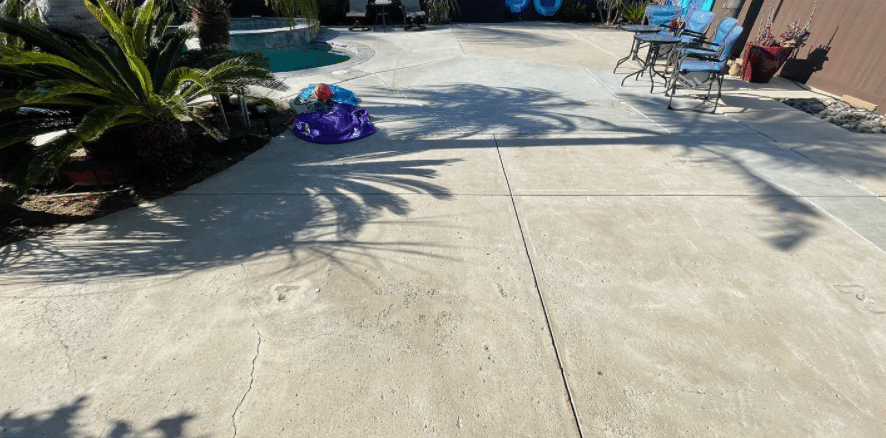 What Can Damage Concrete Floors San Diego CA?
In San Diego, there are a lot of things that can cause damage to the surface. Knowing what caused the damage makes it easier to figure out the best way to fix it. Here are some of the most common reasons:
Old Concrete: No matter how long concrete lasts, it can become hard and weak.
Temperature Changes: Cement surfaces exposed to freeze-thaw cycles, rain, or extreme heat are more likely to break down.
Faulty Construction Techniques: Faulty construction methods can cause the cement to crack or make the surface uneven. Sloppy or improper subgrade compaction can cause this.
Erosion: The movement of soil under a slab can cause cracks.
Heavy use: Constant walking or driving can take a toll on the surface.
Recommended Concrete Repair San Diego Options: Concrete Resurfacing & Refinishing
The type of damage that has been done determines which methods should be used. Have a contractor from San Diego, CA, look at the patio, pool deck, driveway, or another concrete surface. It could be found if the damage is only on the surface or if it goes down into the slab. If you want to get concrete restoration in San Diego for your damaged surfaces, read on. Here are some concrete repair services and options that you might want to look into yourself.
Refinishing: The easiest way to fix many cosmetic problems is to simply refinish the surface with durable, decorative sealants or coatings that are easy to clean. Putting acid or water-based stains on your clothes can make them look better. They come in a wide range of colors and can be applied in a unique pattern.
Resurfacing: If the damage is more severe, the concrete must be completely resurfaced. They can be used to fix cracks, spalled concrete, and flaking. They can also be used to make things like stamped concrete look better. People can walk on the beautiful, strong, and safe surface with confidence no matter which way they do it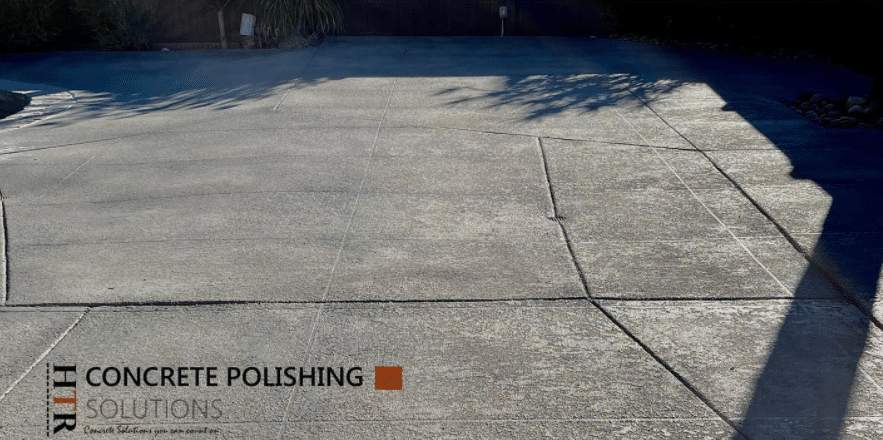 Frequently Asked Questions
Need A Professional Concrete Contractor To Solve Your Problem? Call (619) 870-8308 Now!
You can get concrete pool deck repair in San Diego CA, as well as resurfacing, refinishing, concrete restoration San Diego, and repair services from Concrete Polishing Solutions. They also offer durable, industrial coatings for every residential and commercial need, and they can help you choose the best one for your project. Since we've been in business for more than 40 years, we can help you choose and apply the best overlays, sealants and cosmetic effects to your damaged surfaces. We also have an A+ rating from the Better Business Bureau. Call us today to find out more about our concrete restoration in San Diego. You can also send us an email for more information about how we can fix your pool deck, driveway, or patio. It's free!