Concrete Polishing San Diego
Polished concrete flooring prolongs the floor's life and eliminates the need to conceal stains, dents, or chipping. Regularly polished floors have a longer lifespan and do not collect dust easily. There are both immediate and long-term cost reductions. Polished floors are simple to keep clean, requiring only a wet mopping now and again. There will always be less maintenance and a longer service life with polished concrete flooring.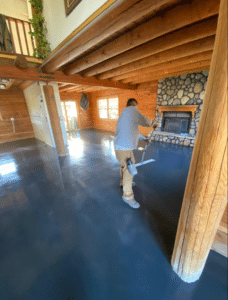 Today's leading choice for practical flooring solutions is Concrete Polishing Solutions. Only the most cutting-edge floor designs, techniques, and services are available from Concrete Polishing Solutions. 
A polished concrete floor attracts attention because it has magnificent, faultless, and smooth surfaces. With the aid of a local firm that specializes in concrete polishing in San Diego, your regular grey concrete will be transformed.
If you want the greatest effects, consider our additional services, such as concrete overlays and concrete staining, while choosing a beautiful polished concrete floor.
Concrete Polishing Service Southern California
Smooth floors that reflect clear surroundings also show that an office, house, business areas, and commercial properties are well-managed, and this is true for the floors. They enjoy the benefits of long-lasting, seamless concrete surfaces on residential properties and in their own homes. Get a polished concrete floor for a low price. In this case, concrete polishing is used to make the concrete more durable and make it easier to clean and keep clean.
Want a polished concrete finish that looks good and doesn't break the bank? Get in touch with us. Surfaces made of concrete aren't just plain old concrete. In the San Diego, CA, area, you can get high-quality flooring installation, fame, etc. In this case, you can call (619) 870-8308.
Concrete Polishing Solutions specializes in installing flooring for different properties and different reasons. Using concrete polish to restore the shape of concrete floors that have changed over time and weathering is an excellent way to make them look new again.
A quick, efficient polishing makes the concrete look like it did before the flaws started to form. Refuse to show the signs of aging, spalling, chipping concrete, and more when you hire our team to polish your concrete.
Why Do You Need Concrete Floor Polishing?
Using standard resurfacing solutions, you may create a magnificent polished concrete floor.
Concrete Polishing Staining

Resinous Floor Coatings

Clear Epoxy

DIY Polished Concrete
Have you noticed the beautiful Tuscan overlay and the European-styled internal floor? When concrete polishing staining is applied, these flooring styles emerge. Staining concrete floors is, indeed, a time-honored ritual among homeowners. On the other hand, an old floor may be transformed into a classic elegant atmosphere with this adaptable flooring design. Contact us today at Concrete Polishing Solutions.
What about the space in your garage? Do you want a Bat-Man-inspired garage cave as well? It is possible to have a completely white, spotless garage floor. You can protect the flooring surfaces of a construction garage from oil spills, chemical damage, and heavy traffic simply by applying clear epoxy floor coating. Before you start looking for a concrete polishing contractor near you, there are a few things you should know:
Concrete polishing entails at least ten procedures before a polished concrete surface appears on your flooring surfaces.

Contractors who finish a partial concrete polishing project should be avoided.

When you use only licensed contractors, you can rest assured that your concrete will be strong and well-built.

Polishing companies polish the floor surfaces with sophisticated equipment and diamond grits.

Polishing is done in two ways by professionals. These are the two types of polishing: wet and dry.
Concrete Polishing Solutions offers over 40 years of experience successfully finishing projects. And leaving customers happy with their nicely completed concrete floors. So, before you become enamored with today's DIY trends, consider the information in the preceding list.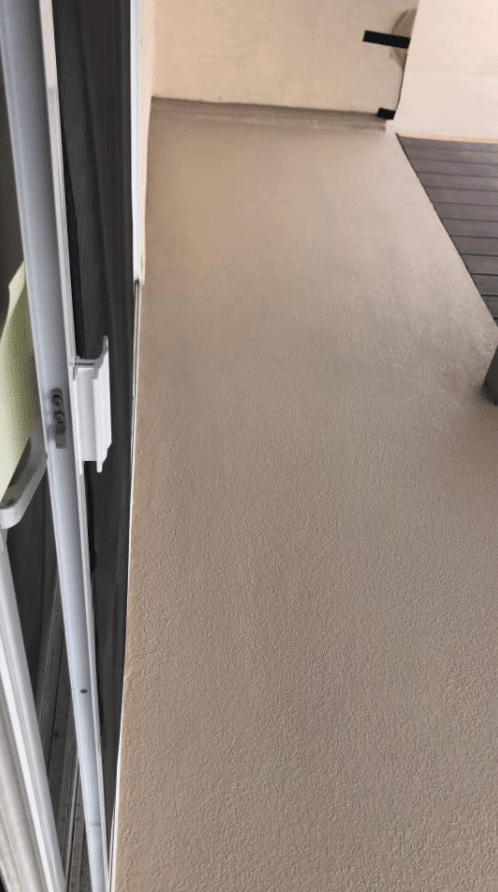 Concrete Polishing Installation Areas
INDUSTRIAL CONCRETE POLISHING
Industrial premises require quality flooring that can withstand huge loads of machinery. An industrial concrete floor does not have to be soaked in oil, grease, or chemicals. This outstanding solution is paired with a beautiful and lasting design.
Managing concrete flooring in industrial buildings is a difficult task. This is especially true when employing costly permanent coatings like paint or epoxy floor treatments.
In addition, multi-floor coatings are commonly used in high-traffic areas. This option is a high-cost alternative for industrial building firms. Why not try to find a workable solution? Concrete polishing is ideal for high-traffic areas and those involving forklifts and the use of heavy equipment and gear.
Buildings and businesses that rely on commerce do not require any downtime. Concrete polishing is a simple and convenient process. Only a true polished process can provide a brilliance that lasts, no matter how worn down or old the floor has become if you deal with professional flooring contractors.
Whether you have these locations in your San Diego, CA house, take notice and determine if you require polishing options:
Commercial garage floor

Heavy traffic Parking Space

Warehouse facilities

Forklift Areas

Heavy foot traffic areas

Food lab and kitchens

Corporate Company

Appliances Manufacturing Areas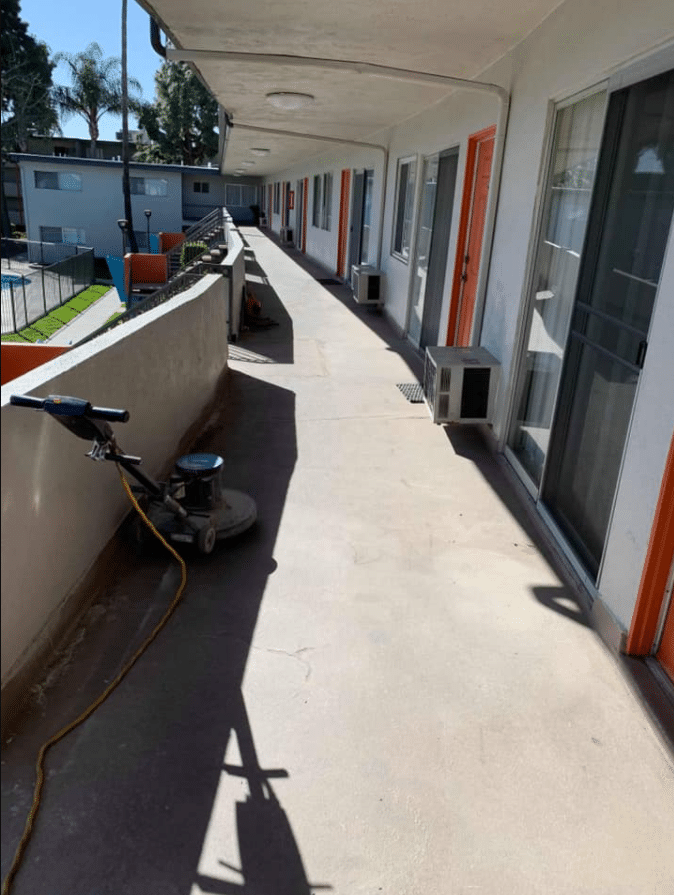 COMMERCIAL CONCRETE POLISHING
Concrete polishing in San Diego is affordable. Polishing is a simple business floor resurfacing method that allows you to increase profit while maintaining cost reductions. Maintenance necessitates a significant amount of time and top-of-the-line cleaning equipment. As a result, you may rest assured that no negative feedback will be left on your website. Cleaning the floors at hotels, huge company offices, restaurants, and commercial kitchens is a snap.
RETAIL CONCRETE POLISHING
When you rebuild a small storage space with a polished concrete floor, you may save money. Customers frequent mall strips or tiny boutiques in San Diego, CA. The concrete steps are frequently soiled, and cleaning must be quick and simple. A rapid polishing job may be done in a crowded retail outlet. If you don't have time to polish your concrete yourself, get a professional concrete contractor to do it for you.
WAREHOUSE CONCRETE POLISHING
The floor in warehouse areas is prone to staining, cracking, trenches, and other issues such as mismatched color. Heavy cars and pieces of machinery scratching the floor surfaces are a frequent occurrence in construction garages. Massive things moving and falling on the concrete are a common occurrence on warehouse floors.
Everything can be fixed by polishing. You have the option of using typical procedures, such as staining, that the San Diego concrete polishing team uses!
Do you want to learn more? To learn more about your choices, browse our Services or contact one of our skilled contractors.
Concrete Floor Polishing Process
Looking for a concrete polishing job that you can do yourself? While DIY may appear to be a cost-effective option, consider the following procedures to polish concrete floors. Continue reading to see if you can complete each step till you reach the end.
Step 1- Preparing the Floor
Even though the first stage is sweeping, scrubbing, and washing the whole concrete surface, preparation also requires the use of specific instruments. Check to see if there are any additional damages to the concrete.
A grinding instrument that appears and functions like a vacuum is used to prepare the concrete. It appears that doing it yourself is simple. But, before you start, keep in mind that cleaning the floor with the grinding machine necessitates careful tool control. By doing so, you'll ensure that all of the floor's edges are ground.
Step 2- Removing Old Coating
By removing the previous coating, you can be sure of just getting polished results. The presence of an old layer will accumulate flakes and grits from the flooring materials. This is a loose grit that will contaminate the patching and painting procedures.
Step 3- Repair Large Cracks and Seal joints
Gaps in concrete surfaces are a major waste of money, especially if you want smooth concrete surfaces. The beauty of seamless flooring can't be overstated. Also, while polishing, be careful to fix fractures and fill joint gaps.
Step 4- Metal Grinding
Are you looking for gleaming concrete? Then you'll need to grind the concrete first. To get the greatest results for this work, you'll need to do two steps. The slab is roughened up in the initial grinding step. The concrete is smoothed to perfection in the second stage.
Step 1- First grinding with 30 to 40 grit metal diamond bond.
Use teardrop tooling to grind the top to remove stray particles from the previous stage after mending the concrete and fixing the fractures and gaps. A skilled contractor will not overlook any details. Cross-hatching is a deliberate grounding technique they employ.
Step 2 – Second grinding uses 80 grit.
It's critical to switch to a metal bond of 70 to 80 grit. Repair major fractures and concealed problems, as well as little holes, as they occur, and go on to the next phase.
The slab is fully cleaned in the initial grinding stage. Old coating layers and other solid debris are entirely stripped away. The second grinding aids in identifying significant concrete deterioration that requires restoration or repair in order to ensure long-term durability.
Step 3 – Patching and Filling
Deep holes necessitate the use of high-quality epoxy mending materials. However, if the holes and cracks are too serious, a skilled installer will utilize multi-level patching. In addition, putting epoxy patching to the surface will repair or hide scratches caused by the grinding process.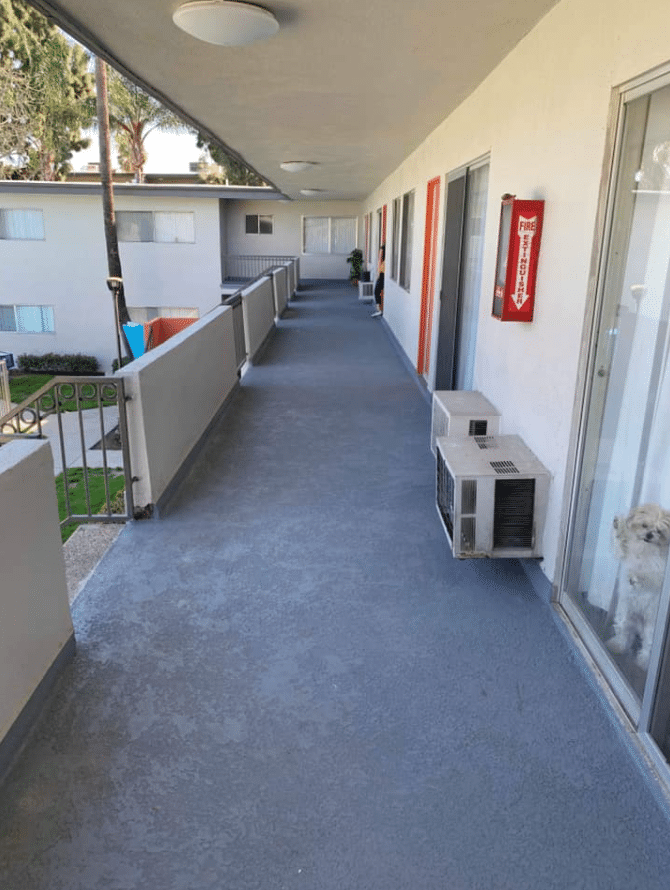 Step 5 – Fine Grinding
Although grinding is still required in this phase, a finer grit is employed. To get that gleaming, smooth finish, use 150 grit or a minimum of 100 achromic grit. In this sense, the floor becomes a blank canvas.
Step 6 – Densifying Stage
A silicate densifier is used for densification. What is the purpose of this? Even after filling in the big holes and gaps, a few little ones still need to be filled in completely. You may use an epoxy slurry coating to fill, and the small hole will give you a gleaming finish.
Step 7 – Not Just One Polishing Stages
The concrete is now ready for polishing after tiny holes have been filled. The following are the most critical steps. If you believe that polishing concrete is a one-step process, you are mistaken. Polishing goes through numerous phases and uses various grinder discs to move from one step to the next.
The actions to take are as follows:
Refine the floor with a 100- or 200-grit transition tool with the help of a resin-bond diamond.

Refine the edges

400-grit resin-bond

800-grit resin-bond

1500- or 3000-grit resin-bond finishing.

Apply to your desired level of shine.

Concrete staining- the final step; this serves as a sealing application and offers protection on the concrete.
Frequently Asked Questions
Why Choose Us?: The Best Polishing Contractors in Souther California Area
Concrete Polishing Solutions is the industry leader in California. We deliver great craftsmanship, making us one of the city's most well-known businesses.
Call (619) 870-8308 Today!
All of our concrete polishing services are available to people in California and businesses and other types of residential and commercial properties. After reading this, you won't have to look at your office space the same way again. When you use modern flooring methods to polish the concrete in your home, it will look like something out of a high-end hotel.
It's also important to note that our team of professional concrete contractors only uses high-quality materials. They use techniques and knowledge that have been honed over a year in the business. With more than 40 years of service in San Diego, every job is done to the customer's complete satisfaction.
 In San Diego, Concrete Polishing Solutions is the best way to get a new floor at a great price. Call us right now at (619) 870-8308. We take care of homes and businesses all over San Diego, CA.
Concrete Polishing in San Diego, California
Commercial Grade Quality Installation
Polished concrete floors can provide elegance and durability in a variety of settings. Concrete floor solutions are cost-effective and practical, which makes them an ideal choice for many Los Angeles businesses and houses. If you need flooring that can stand up to repeated use without losing its beauty or shine, polished concrete floors could be the right option for you.

At Epoxy Flooring Los Angeles, we specialize in installing, polishing, and repairing concrete flooring to create the most beautiful appearance and solid durability for your commercial or industrial spaces. We work with you to deliver the most advanced and attractive solutions for all your flooring needs. Our team has the experience and the technical knowledge needed to create the perfect concrete polishing solutions for your interior spaces.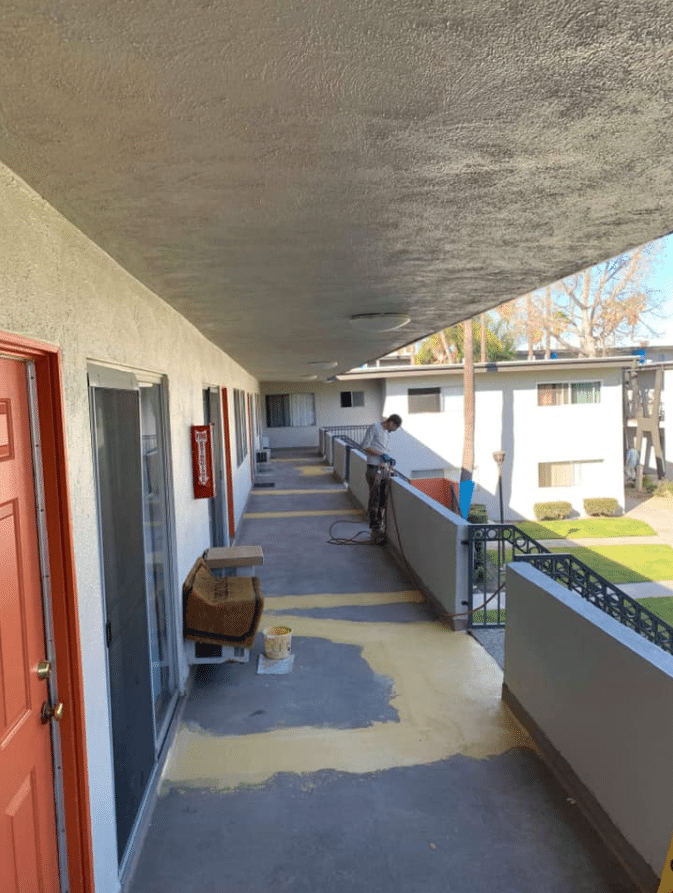 Where Can You Polish Cement?
Homes
For garages, entryways, bathrooms, and kitchens in the LA area, polished concrete floors are the best choice for flooring. Your epoxy floor can be made to look the way you want it to and can have a shiny or matte surface to give you the right amount of traction in every part of your home. With Concrete Polishing Solutions, almost every room in your home can look great.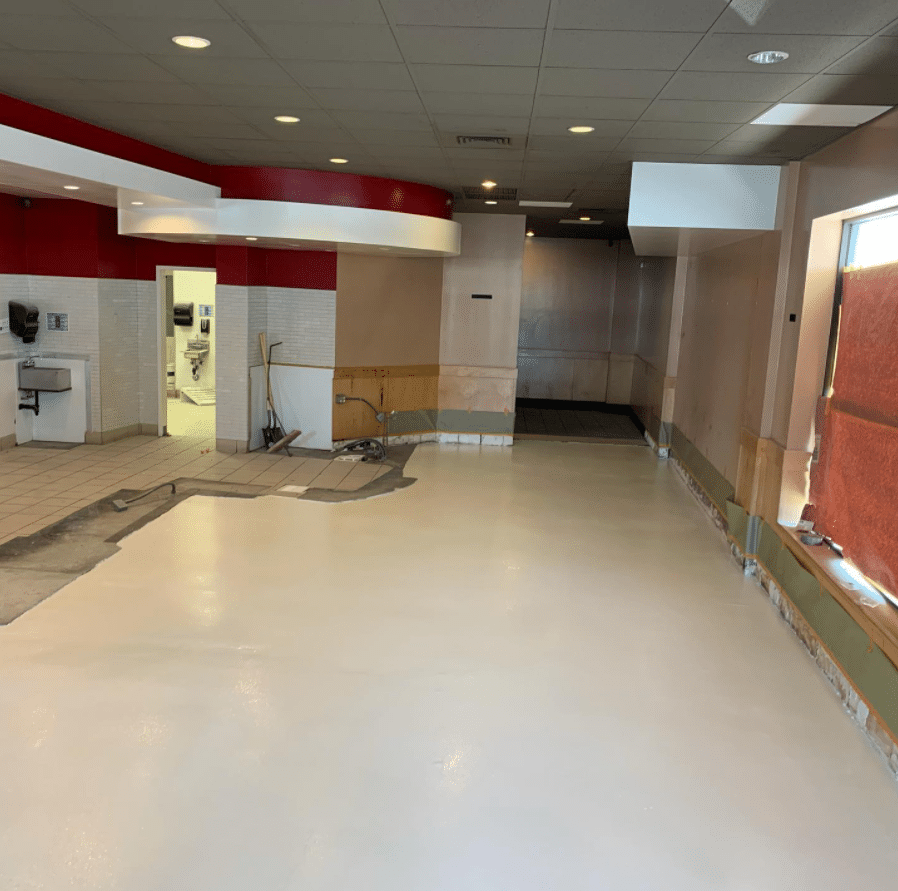 Factories
Cost-effective concrete floor installations are suitable for places like factories because they are both practical and cost-effective. Concrete floors are both beautiful and durable. They can withstand heavy equipment and a lot of foot traffic much better than most other types of flooring. This makes it easy to make your factory floor a safer and more attractive place to work on manufacturing tasks and other things.
Retail establishments
Putting polished concrete flooring in stores and shops in San Diego is a great idea. Concrete floors can withstand a lot of wear and tear while still being unique and beautiful. There are practical and cheap ways to keep your concrete floors looking good for your customers. Concrete polishing services can help you do this.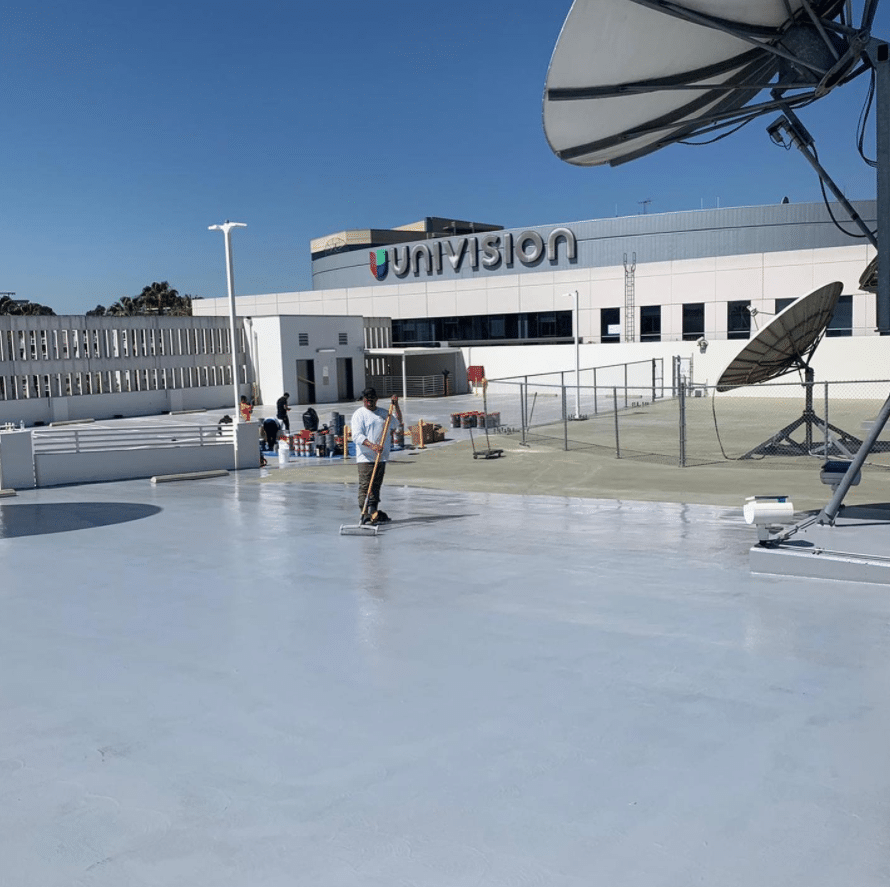 Warehouses
Concrete floors are typical in warehouses because they are very durable and easy to clean. People who work in these places should choose polished concrete because it can be mopped or swept easily and can handle a lot of people, vehicles, and loading equipment. If your warehouses and distribution centers are in our service area, Concrete Polishing Solutions can help you get the right flooring for them.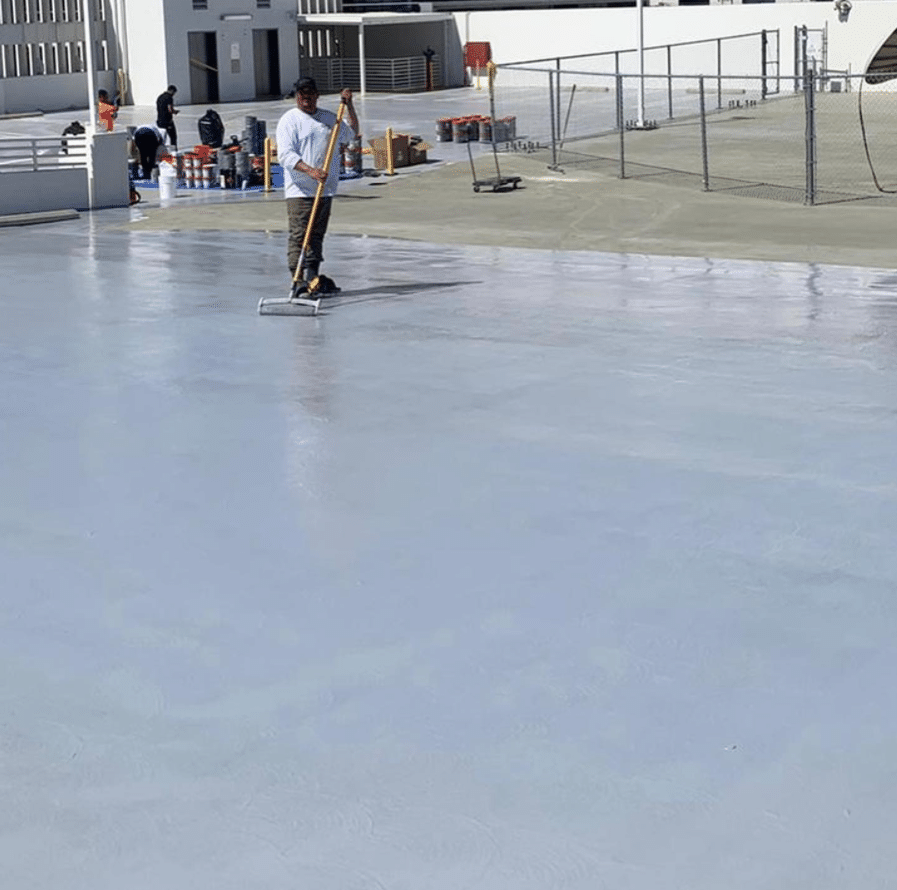 Hospitals
Hospitals and clinics in our area need to keep their places clean, safe, and sanitary.
Easy To Clean: Polished concrete makes it easier to move patients from one area to another because it is more durable and has better traction for them. The concrete floor experts at Concrete Polishing Solutions can help you choose from a wide range of options that will make your facility look better and keep patients, staff, and visitors safe.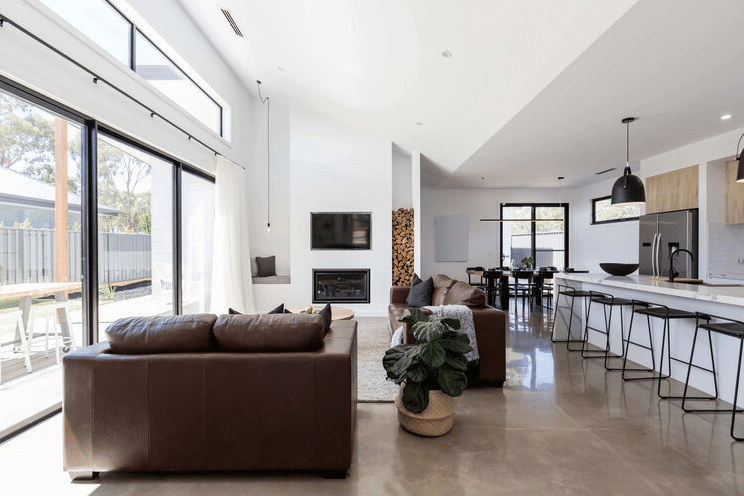 Restaurants
Cleaning up spills and messes can happen all the time in the foodservice business. Polished concrete is a great choice for your business because it makes it easier to clean up and keep things clean. These flooring options come in a wide range of colors and textures to match your decor and create the right atmosphere for your guests. You can clean your concrete floors with a mop, and they can help you put your best foot forward every day.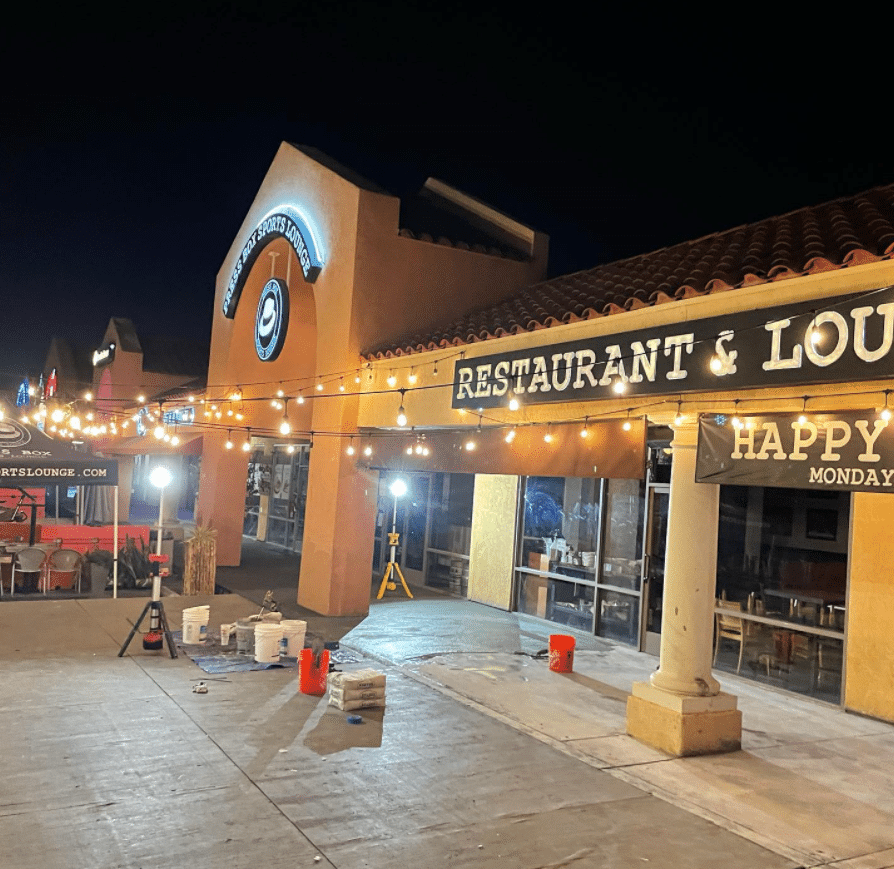 Schools
For areas that get a lot of use, like school hallways and gymnasiums, polished concrete is a good choice. It looks good and lasts a long time. Concrete Polishing Solutions has the skills needed to make beautiful floors for elementary, middle, and high schools, as well as colleges and universities. This can make it easier for your school or educational facility to clean and maintain so that your students can be proud to call their school home.
Car dealerships
The right background can make any car look its best. A polished concrete floor can help your cars, trucks, and SUVs stand out from the rest of the crowd. Regular concrete polishing services from Concrete Polishing Solutions can help your showroom floor look its best and last for a long time, even if you keep moving cars in and out of your indoor display areas.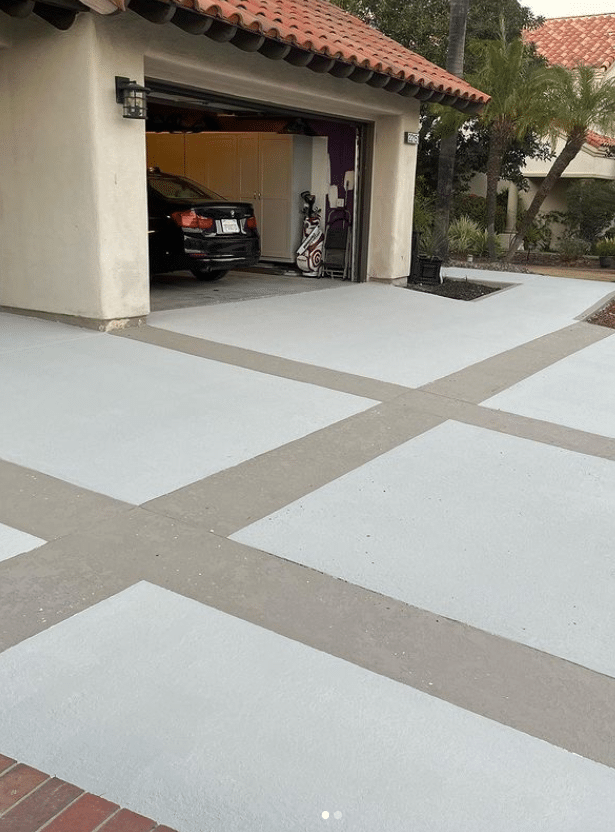 Why Have Concrete Polished Floors?
When you choose to have polished concrete floors, you can change the look of your indoor spaces without breaking your budget or having to plan for new floors every few years. This can make a big difference in the look of your indoor spaces and help you use your money in the most practical and cost-effective way possible when decorating and improving your interior decor.
Polished concrete flooring is affordable
One of the most appealing things about polished concrete is that it doesn't cost a lot to install and keep up. Polished concrete not only costs less to put in than many other types of flooring, but it also needs less attention. Mopping, sweeping, and a little concrete polishing will keep your floors looking good for years to come. This can save you a lot of money over the long run when you have polished concrete.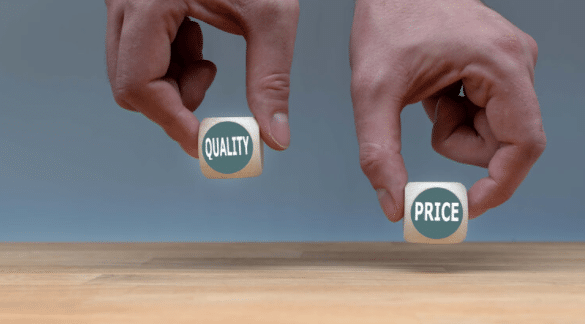 Polished concrete is versatile
If you want to look at tile, stone, or brick but don't want to pay for the real thing, these flooring options can help. Polished concrete floors come in a wide range of colors and can be made into unique patterns. It can also be stamped to create unique patterns and add elegance to almost any indoor space. Your polished concrete flooring will help you make a real and positive impression on your guests while making your home look better.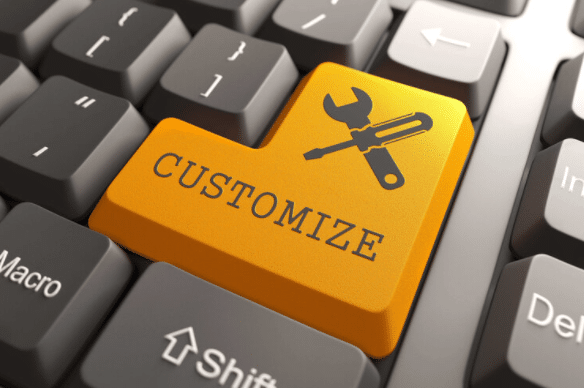 Polished concrete is durable
This can be a good selling point for families with kids who live in places where a lot of people go. These services will help you get rid of any scratches or damage on your floor and make it look new again. They'll also help you find the right solutions for your unique situation. As long as you give your polished concrete the care and attention it needs from the experts at Concrete Polishing Solutions, it can last for years while still being both beautiful and valuable.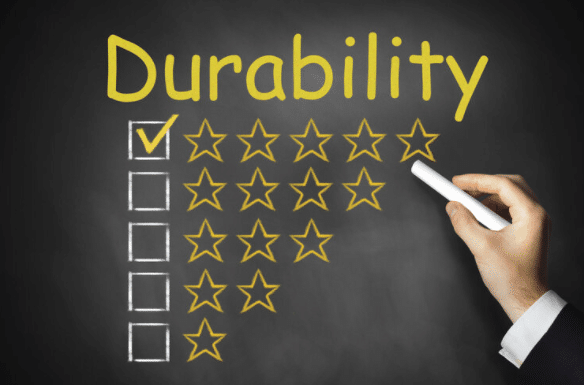 Which Polished Floor Service Is Best For You?
Repairs & Maintenance
In some cases, people who have polished concrete floors need to have their floors cleaned and polished again. Concrete Polishing Solutions can polish concrete to bring back its shine and beauty. We also do repairs that can keep your concrete floor looking its best for a long time to come, so you can enjoy it for many years. This can give you a sense of pride in your interior spaces at home and in places like businesses, schools, and hospitals.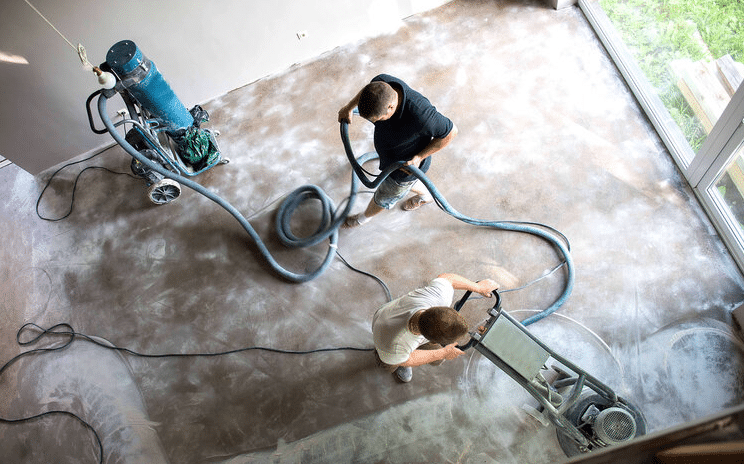 Concrete Polishing Installation
At Concrete Polishing Solutions, we do a lot of work with concrete. We install and polish it. Make sure your concrete floor looks great with the best formulations and concrete polishing services. If you need a new concrete floor, our team has everything you need. If you want your polished concrete to look great and last a long time, we'll go the extra mile to make sure it does.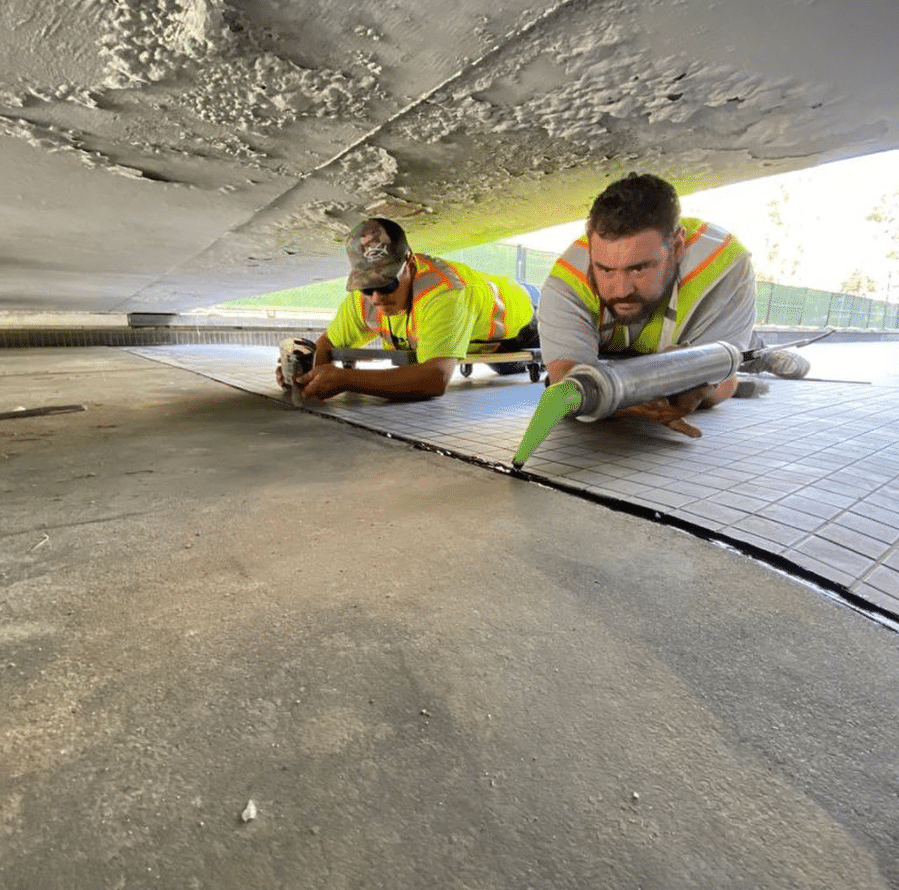 Focus: Concrete Flooring for Homes
Our Concrete Polishing Company Will Get You The Floor You Deserve
Concrete Polishing Solutions can help you with your concrete polishing and floor needs. Whether you need flooring for a high-traffic industrial area or a high-end room inside your home, we can help you find the best options.
If you want to find the right flooring for your home or business, we can help. Our team has the experience and know-how to help you find the right concrete floor solutions for your indoor spaces. We can also give you practical advice and support.
Frequently Asked Questions About Concrete Polishing