Concrete Sealing San Diego CA
The overlay is very nice, and it looks very good on the screen. The stain is lovely. But if the concrete polished surface were not properly sealed, it would be easy to get scratched or broken. The pool deck or patio should be sealed to protect it from water, dirt, and stains. If the floor were sealed, it would likely last longer than if it was not. You can read on to learn more about making sure your San Diego home is well sealed.
Why Seal Concrete?
Imagine going to the beach and staying out in the sun all day without any sun cream. When you don't have the protection you need, your skin can get very hot and burn. The same is true for concrete as well. It acts like sunscreen to keep the bad things out. Besides protecting, it can also make a floor look better by giving it a nicer look. It makes a color look deeper and more noticeable at the same time. Because of this, it also adds the right amount of shine, based on the finish that's chosen.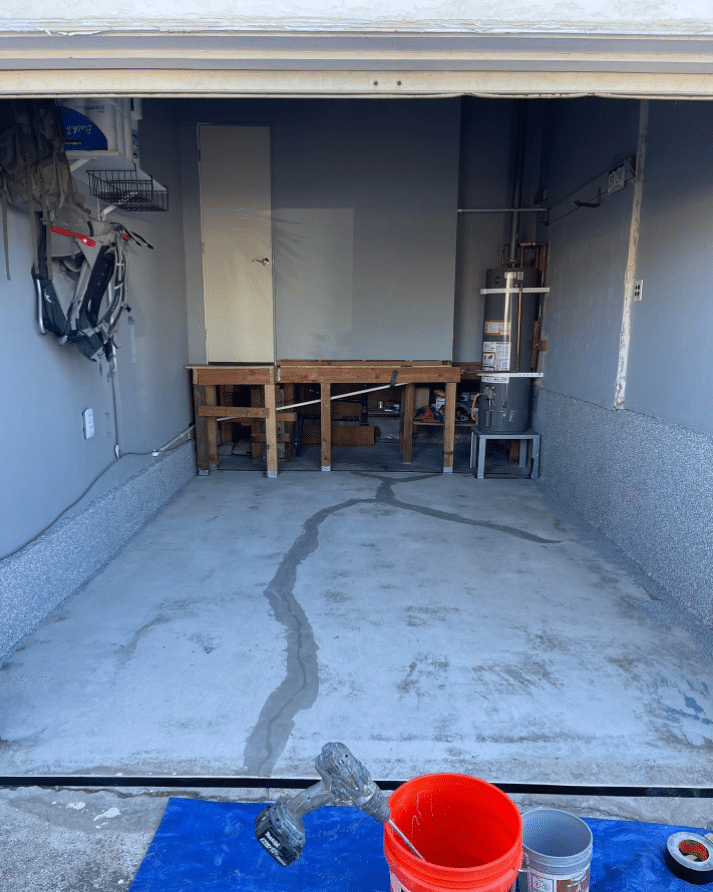 What to Use to Seal Concrete?
 It's not a good idea to seal new concrete because it will make it more slippery. To keep the sealer from peeling or fading, the surface must be completely cured for at least 28 days. Many sealers are out there, and they come in different types. Making sure you use the right one is important. Applying the wrong type could put the slab underneath in danger. Here are four of the most popular sealers that most contractors use:
Penetrating: This sealer goes deep into the surface, protecting it from freeze-thaw and salt damage. It doesn't leave a thin layer on the surface, so any moisture vapor that comes from inside the slab can come out freely and not get stuck there.
Acrylic: Acrylic is the least expensive type of sealer. It can last up to 1 to 3 years, depending on how often it is used before it needs to be resealed again. In just a few hours, this is dry.
Epoxy: Epoxy comprises two parts: a resin and a hardener. It's great for floors that get a lot of wear and tear. However, when exposed to the sun's ultraviolet rays, it turns yellow. This is why it can only be used inside.
Polyurethane: Polyurethane is used to make a thin, protective film on the floor's surface. It is probably the most long-lasting sealer, so it is often used on industrial and business floors. It can be used on both indoor and outdoor surfaces and can be used no matter the weather.
For Top-Quality Concrete Sealing Services, Call (619) 870-8308 Today
It is very important to have durable floors that last a long time. Do that and more. Sealed surfaces can do that and more. If you have a pool deck, patio, driveway, or garage, we at Concrete Polishing Solutions are happy to help you with concrete. We have been working in this field for more than 40 years now as a group. It should be long enough for you to learn the right skills and know-how about sealing in CA. Need to know more? Make a call. They want to hear from you. Contact us today at Concrete Polishing Solutions.