Concrete Polishing Epoxy Floor Services San Diego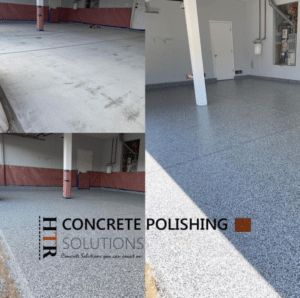 Concrete Polishing is one of the most adaptable, fashionable, and long-lasting flooring alternatives for both homes and businesses. Decorative coatings and overlays can be elegant and simple or extravagant and avant-garde in design. We have the skills and resources to turn your concrete flooring concept into a reality, whether it's indoors or out.
Create a show-stopping entertainment area, modern living or working areas, appealing and easy-to-clean garages, eye-catching patios and paths, and so much more with only your imagination as a constraint.
COLOR CHIP FLOORING
Color chip flooring (also known as flake flooring) is widely seen in garages and business workspaces and is used in a range of indoor settings. It's beautiful, slip-resistant, and easily handles and covers foot traffic marks. It's also simple to clean and maintain over time. Contact us today at Concrete Polishing Solutions.
To generate a variety of appearances, different sizes, colors, and densities of chips can be inserted within an epoxy coating. Depending on the style you wish to achieve, we offer basic color chip mixes or can develop unique blends.
SOLID COLOR FLOORING
Solid color concrete flooring is very durable and easy to maintain, and it comes in a variety of colors ranging from strong to subtle to everything in between. We provide six basic color options for practical flooring that will match nearly any décor or setting while enduring heavy traffic, weather, and other ordinary wear and tear. Create long-lasting walks, driveways, patios, pool decks, garage flooring, retail spaces, and service areas for automobiles.
METALLIC EPOXY COATINGS
Metallic flooring creates a beautiful and unique environment. A metallic powder is laid out throughout an epoxy system to generate a high-gloss, metallic visual effect in various colors and shades.'
Metallic flooring generates a modern and a look to remember in garages, commercial showrooms, retail spaces, restaurants, bars, and nightclubs – pr any indoor space where you want bold and amazing flooring.
DECORATIVE CONCRETE OVERLAYS
Whether cement-based or polymer-modified, decorative overlays can give old concrete a much-needed makeover by covering flaws and moderate damage. Overlays are frequently utilized to dress up the insides of houses, offices, and pool decks. They can also feature UV protection for outdoor use, giving a dreary or drab setting a new lease of life.
Overlays are highly adaptable and may be customized to meet your desired appearance and degree of performance. Faux flagstone, faux wood, fantastic deck, and micro toppers are some options.
Overlaying concrete is typically a more cost-effective option than removing and rebuilding it. However, it is not always feasible. We can advise you on when an overlay is suitable and when replacement is best.
ACID STAINS & CONCRETE DYES
We provide acid stain and concrete dye treatments, depending on your performance and aesthetic requirements. Acid stains react with the minerals in the concrete to produce a wide range of colors and intensities. They may be used to create long-lasting, attractive, and valuable flooring indoors and out.
Indoor applications are the most common usage for water-based concrete dyes. They are less harmful to the environment than acid stains. We can assist you in determining if stains or dyes are appropriate for your environment, requirements, and budget. Garages, patios, driveways, and interiors are all standard applications.
URETHANE CONCRETE
Urethane concrete mortars are often utilized in commercial and industrial applications that demand a high level of chemicals, thermal shock, impact, and abrasion resistance, like food and beverage processing plants and pharmaceutical laboratories. They are also ecologically friendly and are great in cases when working windows are restricted, eliminating downtime and allowing firms to rapidly resume operations.
Polished Concrete
If you're looking for a new flooring system for your house or company in San Diego, polished concrete may be the ideal option. Polished concrete has been on the market for a while, but its popularity has risen in recent years.
Why Us?
Concrete Polishing Solutions installs high-quality polished concrete floors that don't require waxing to keep their natural luster.
We grind old or new concrete floors using the most unique and most modern concrete polishing processes and polishing equipment to obtain a high gloss surface that requires no coatings or waxes.
We've placed polished concrete as a cost-effective alternative to granite, marble, and tile floors in offices, warehouses, retail stores, residential patios, and pool decks, among other places. The effect of polished concrete may be replicated by staining it to seem like these polished stones.
We polish concrete in many phases so that you may pick the sheen level. Depending on your aesthetic and maintenance needs, you may choose between a satin and a high-gloss finish. As a result, polished concrete is adaptable and suitable for a wide range of uses.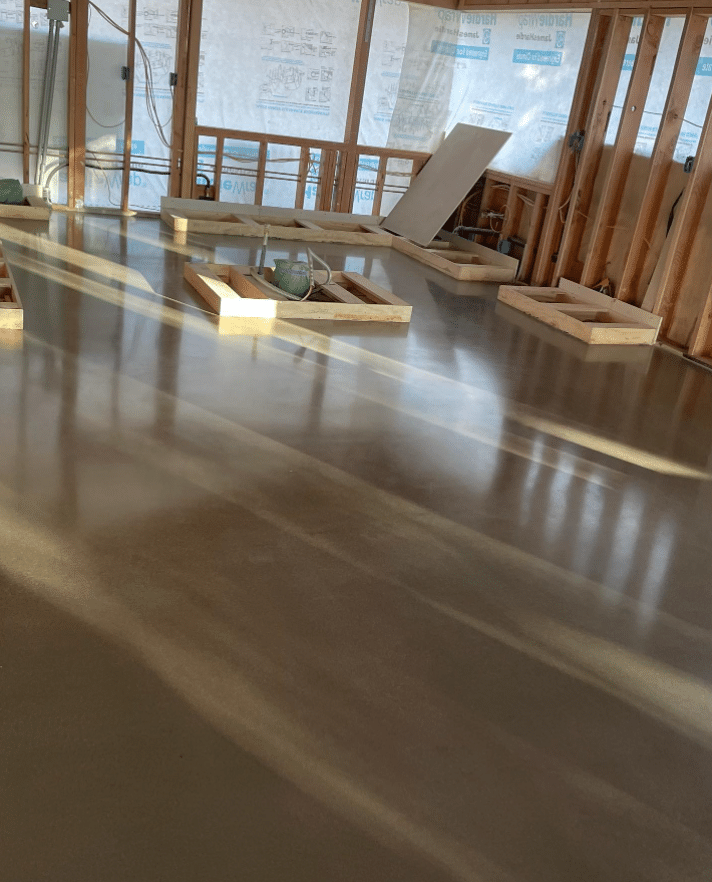 Benefits of Polished Concrete
The cost of a polished concrete floor may be an additional investment to change your dreary and monotonous floor into one that is aesthetically pleasing. However, polished concrete in San Diego has several advantages that make it a self-liquidating flooring system in the long run.
Durable
Polished concrete floors in San Diego are resistant to abrasion, oil and chemical spills, tire markings, and high foot traffic. These floorings are extremely tough and will outlast most other floor treatments.
Customizable
Polished concrete floors may be customized to obtain the aesthetic you want. Floors may be dyed in a number of colors and have a range of ornamental alternatives embedded in them. You may also pick between light and heavy aggregates, as well as a high-gloss finish.
Polished concrete may be made to seem like a variety of flooring materials, such as ceramic tiles and stones, but it is more durable and low-maintenance. When fresh concrete is wet, patterns can be inlaid on the surface to give the appearance of imitation tile.
Easy to Maintain
One of the key selling aspects of polished concrete is its low maintenance and long lifespan. This flooring choice does not require waxing. This flooring choice is also resistant to stains from chemicals, greasy oil, high foot traffic, and forklift tires, and all it takes to keep it looking good is a wet mop now and again.
Reflects Light
Concrete Polishing Solutions reflects light exceptionally well, improving ambient lighting and making your house or office appear cleaner and brighter. Because of the high level of radiance, there is less need for artificial lighting, lowering power expenses.
Moisture and Stain Resistant
The polished concrete tightens and seals the concrete floor. Polished concrete turns a porous concrete surface into a smooth, seamless surface that repels liquid, grease, oil, chemical compounds, and any other contamination.
Resistant To High Foot And Vehicle Traffic
A polished concrete floor will not be harmed by having too many people in your house or company. Heavy equipment and vehicles such as forklifts will not chip or break polished concrete floors in warehouses and manufacturing plants.
Enhanced Sip Resistance
Although polished concrete floors have a gleaming finish, they are not slick. The friction coefficient of mechanical grinding (polished concrete process) is higher than conventional concrete floors.
Abrasion Resistant
Polished concrete transforms a rough and uneven concrete surface into a smooth, abrasion-resistant surface without any seams.
No Hazardous Chemicals
Polished concrete floors may be installed without using dangerous chemicals or adhesives, and they can be cleaned and maintained without the use of harsh cleansers.
Long Life-Span
An adequately built polished concrete flooring system will last for many years with little upkeep.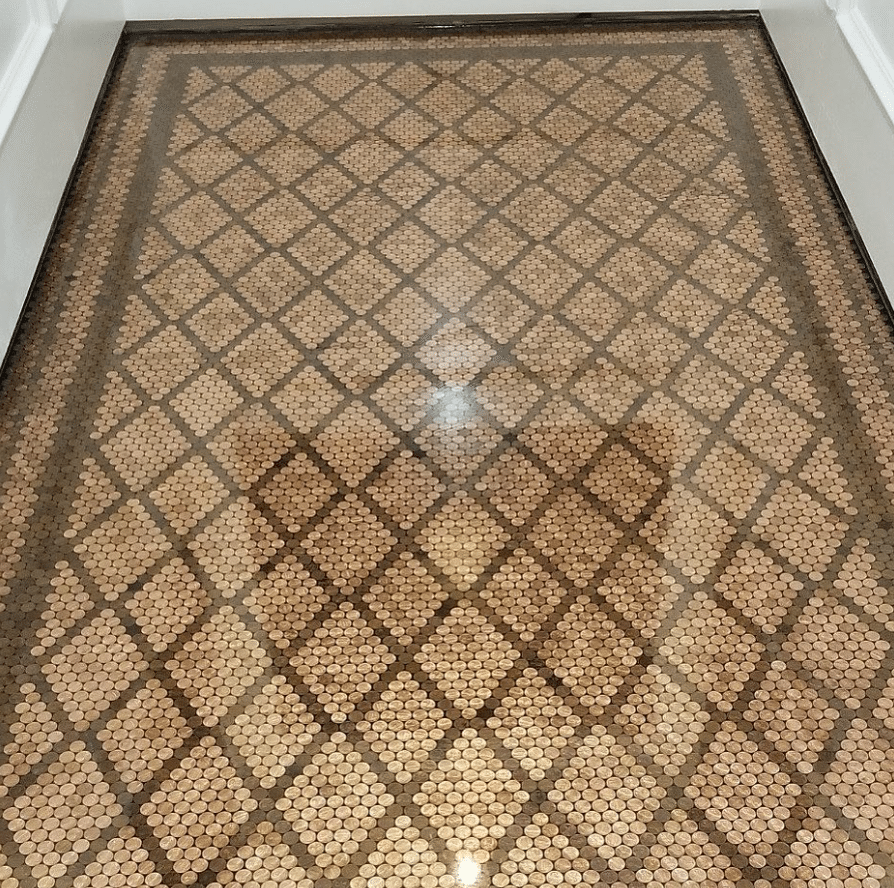 How the Polished Concrete Process Works
We construct mirror-like, glossy polished concrete flooring in San Diego. We also have a variety of design alternatives for you to select from. You may mix and match colors, include aggregates or other objects, and make your patterns.
We grind and polish your concrete floor using a mechanical procedure. To complete this multi-step procedure, we have state-of-the-art tools and equipment and qualified and experienced installers.
We can polish your concrete floor in San Diego, California, to a high sheen to make it seem like granite or marble. During the polished concrete procedure, we can tint your concrete floor to match the stone's color. We may also scrape a few millimeters off the top of the concrete surface to reveal the aggregate and give it a terrazzo appearance.
We specialize in providing durable and economical polished concrete in San Diego and beautifying your concrete surface. For a limited time only, call for a special discount.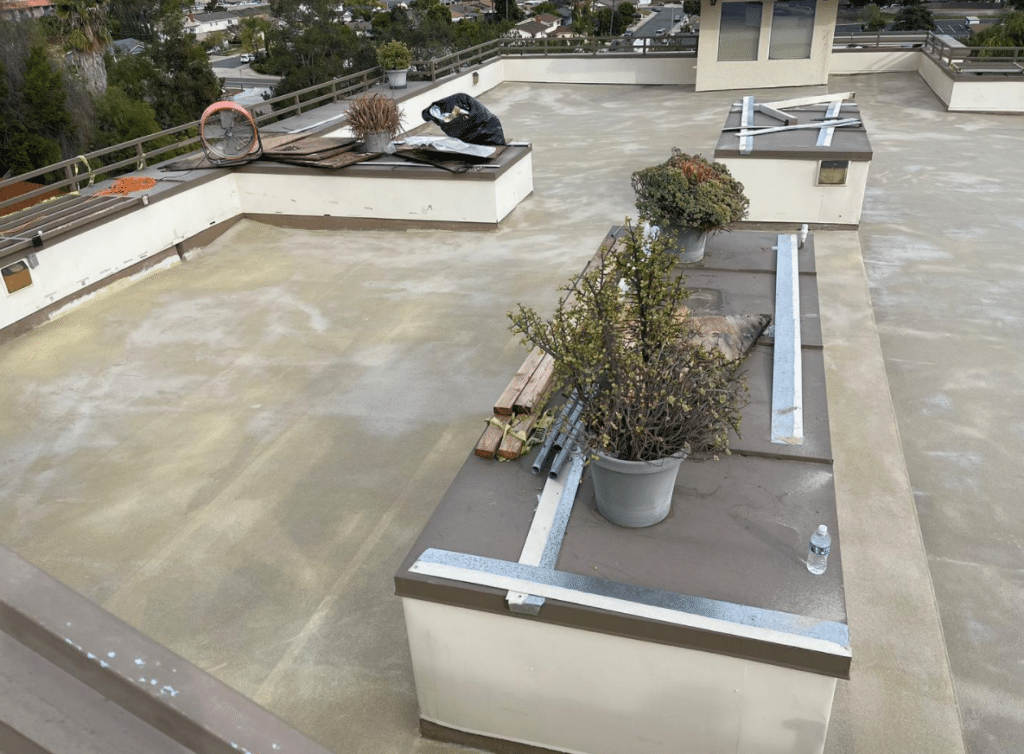 Concrete Polishing Solutions quickly establishes itself as the industry leader in residential concrete polishing. Throw rugs or chairs are no longer required to conceal stains, dents, or chips in polished concrete. Polished concrete has a longer lifespan and is easier to maintain. Dust, filth, and allergies are not attracted to pristine and polished concrete. Polished concrete is available in a wide range of colors and patterns. On the surface, the advantages of polished concrete flooring may be aesthetic, but the polished floors provide a homeowner with many benefits. Various advantages spring to mind when considering polished concrete floors, including environmental friendliness, cost-effectiveness, and aesthetics. 
However, one of the essential advantages of polished flooring is its health benefits. One of the most significant advantages of polished concrete flooring is that it allows homeowners to monitor the cleanliness of their surroundings. Polished concrete flooring is beneficial to parents since it is simple for them to see where filth is present and clean it as soon as possible. Many different types of flooring can keep dirt and not show it, which is problematic since, in the long run, this will pose a health concern because it is well known that dirt that accumulates can be highly detrimental in several ways.
 Concrete flooring, without a doubt, provides a compelling incentive for homeowners to choose this type of flooring since it leaves the space appearing nice and tidy. When dust collects on polished floors, it is simple to wipe it away, resulting in a clean and germ-free environment. After cleaning the polished concrete flooring, there is usually a sense of pleasure in knowing that the location appears nice and tidy, not only because it has been cleaned but also because the dirt will be seen and cleaned the next time it is filthy.