Epoxy Flooring San Diego: Time-Tested Durability
Epoxies have a lot of benefits that make them useful, sanitary, and easy to clean. Epoxy-based resin flooring has been the most popular type for a long time because it comes in various colors and formulations. Concrete Polishing Solutions uses Epoxies that come in a wide range of colors and can be used to make things like seamless resin terrazzo systems look better. Resin-based and seamless flooring materials are better for commercial spaces because they are more durable and save money. Epoxy, Polyurethane, and Methyl methacrylate are the main resins that don't break down (MMA).
It's a concrete polishing contractor in the San Diego area who is licensed and insured to work with epoxy flooring. We have been making concrete surfaces better for more than 40 years. Our wide range of services is done by skilled decorative concrete resurfacing and refinishing professionals. To us, it's our goal to help you achieve the concrete spaces of your dreams through top-notch craftsmanship and hard work.
The search term "epoxy floors near me" Applies to the epoxy floor, San Diego. We only use high-quality products and proven methods. Take a look at it for yourself today!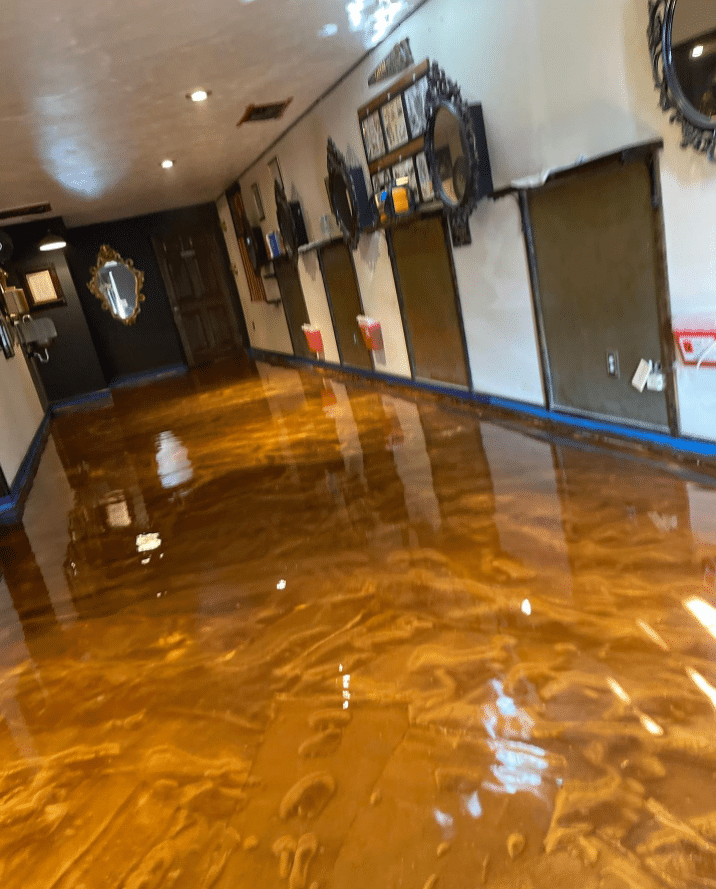 Why Choose Epoxy Floor Coatings San Diego?
The epoxy flooring San Diego system is great for areas that get a lot of chemical spills and a lot of wear and tear, like garage floors, workshops, locker rooms, kitchens, and concrete pool decks or patios. It's also great for concrete pool decks and patios. Why you should:
Epoxy floor coating is a hard material that protects concrete from moisture, snow, dirt, and other things that can damage it. This makes it impossible for these things to get through the surface.

It can be used on concrete, cinder block, and most other concrete floors.

Installation takes less time, and the process isn't very intrusive.

Chip floors, solid color, and metallic epoxy flooring concrete are just a few of the many options for decorating concrete. It can be done after spraying the concrete with a basic body coat. Then, multicolored vinyl acrylic paint chips or colored quartz aggregate can be spread over the surface to make it look marble or granite.

Putting an epoxy coating on a concrete surface is a more cost-effective way to protect it.

It's easy to clean and can handle traffic, which makes epoxy floors great for kitchens, locker rooms, sports arenas, pools, patios, and more. This makes it easy to clean this type of flooring.
Epoxy floors can even improve the quality of light in the places where people work.
With this great coating, you can have a high-gloss, non-slip finish that can withstand heat, fire, and other things that hit it. Contact us today at Concrete Polishing Solutions.
Why get a Professional Epoxy Floor San Diego Contractor
You might have trouble with this floor option if you try to do it yourself or your flooring contractors aren't very good. Here are some of the benefits of leaving your epoxy floor in San Diego to people who have worked on it before.
Get The Job Done Right The First Time
 Avoid doing long-term damage to your floors with the wrong tools or the wrong way to do things. Work with people you know to ensure you get a professional job done without any problems.
Worry Less
Get to spend more time with the people you love! Don't think about how much work DIYs are. This way, you do more work.
Minimize The Cost
Putting things in the wrong way could cost even more money. The materials and equipment don't need to be bought from someone else! We have a whole team to help you with your flooring problems.
Interested In Owning A Residential Or Commercial Epoxy Garage Flooring? Call A Flooring Specialist In Epoxy Floor San Diego (619) 870-8308!
We know how annoying it can be to deal with old and damaged garage floors, so we made sure that we could help you out. It has been 40 years since Concrete Polishing Solutions provided top-notch service to the San Diego, CA area. Our A+ rating with the Better Business Bureau shows that we care about our customers and do good work. If you live in CA and need epoxy flooring or concrete industrial solutions, we can help you.
Epoxy Flooring in San Diego, California
Residential Installation, Commercial Grade Quality
Your Epoxy Floor Installation Professionals In CA
We are a new company that promises to be honest, professional, and on time for all of our customers. You will be able to use the most up-to-date methods to get accurate and reliable results at the best prices on the market. Following high-quality rules, we help all of our customers in San Diego.
It doesn't matter if you have a big or small job. You'll get professional quality, honesty, integrity, warranties, and free estimates.
People in San Diego need a company to help them get an epoxy floor. We want to be that company. We have a good reputation for being honest and caring about the environment, which puts us at the forefront of efficient and reliable epoxy services.
We value Solidarity, Teamwork, Professional Quality, Integrity, and Transparency. We also care about the environment.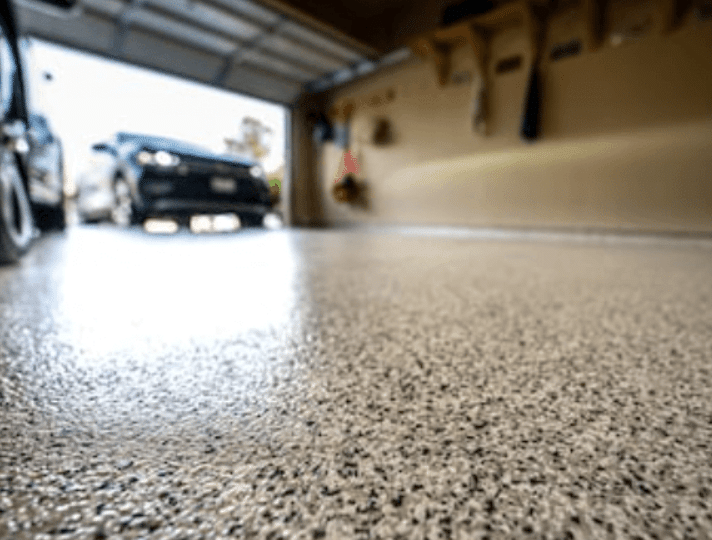 Where Can You Install Epoxy in San Diego?
Basement
The epoxy basement floors will be strong, durable, and easy to clean. They will also be good for the environment because they will be made from recycled materials. In the modern world, epoxy-coated floors are very popular in apartments and cottages because they are easy to clean and clean.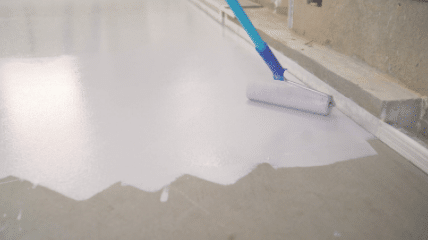 Garage
People who put epoxy on the floor of their garages and parking lots can avoid stress. This means that epoxy-based floors are resistant to mechanical shock loads, chemical influences (detergents, salts, anti-freezes), oil and fuel-resistant changes in temperature, lubricants, and lubricants to clean them simple and easy.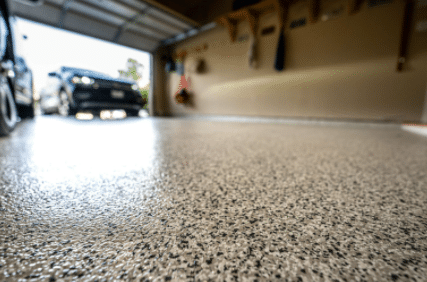 Kitchen
The Center of the kitchen is the counter or workstation. This is where people work. The epoxy resin and the type of hardener chosen make it more durable and protect against mechanical stress. With epoxy countertops, you can eliminate all of the cracks and dents in your kitchen.
Commercial
In modern high-rack warehouses, epoxy garage floor coating lessens the impact of huge loads on the floor. Warehouse floors are one of the busiest parts of a manufacturing plant. Epoxy-based flooring is one of the things that today make warehouses safer.
Hospital
Hospitals and businesses should use epoxy to form a waterproof, monolithic surface with the best sanitary and hygienic qualities. This allows you to keep things clean and sanitary.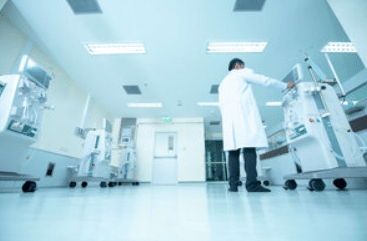 Restaurant
To keep concrete floors in the food industry safe, we offer a variety of self-leveling polymer floors (Polyurethane and epoxy coatings) that can be chosen based on what the customer wants.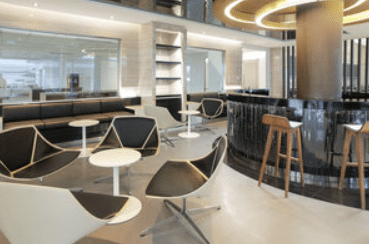 Schools
It's important to think about the specifics of the space, how many people move around, and how to clean it when you choose a floor covering for a school or educational institution.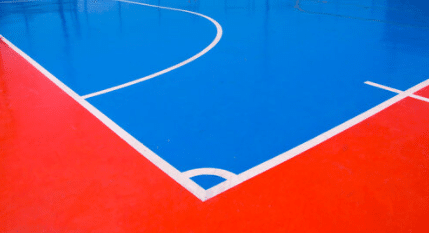 Office / Hotel
An epoxy-based floor often shows off the company's high status with a logo, and the clean look of the room is another sign of good business relationships and customer trust.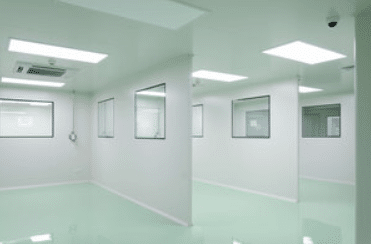 Where You Can Install Epoxy
Self-leveling epoxy floors can be used anywhere. It is possible for them to use the following types of facilities:
People work in the manufacturing building, which has a lot of workshops and labs.

Public institutions are catering establishments, offices, hospitals, and administrative buildings.

Parking and a warehouse.
The thickness of the floor and the material it is made of change depending on what the object is for. For example, wear-resistant epoxy floor coverings for industrial buildings contain quartz sand that makes them more durable and less slippery. The recommended layer thickness is no more than 10 mm at the most.
There are some good self-leveling floors with flakes that can be used to finish the coating in public places. They make the floor look better. They have self-leveling epoxy floors that range from 2 to 4.5 mm thick in these rooms.
Thin-layer epoxy floors are used in living areas up to 1 to 2 mm thick. In most cases, you choose the color coatings. They may be put on the street and used to finish the areas where people can get in and around them. In this case, the thickness of the floor is calculated, taking into account the weight, temperature changes, and normal weather in the area.
Why Install Epoxy Coating?
There are many ways to fix things in a home, like floors and walls. Easy to use and strong are two other benefits that epoxy floor paint shows off. It's not just for outside use; epoxy paint can also be used inside for great results. We tell you some of the facts so that you can use them when you choose the best way to do it.
Epoxy-based floor coatings can be used for many things, and they have a lot of benefits.
Strong and Resistant
Epoxy coatings can handle a lot of traffic very well. Water and chemical solutions can't get through it. Epoxy floor coatings aren't affected by humidity or chemical solutions. The floor won't fall even if exposed to acids and alkalis for a long time. Floor epoxy paint is very durable, not only for movement and erosion but also for moisture. Because this type of paint doesn't change when it gets hot or cold, it should also be noted that it also helps keep us warm or cool when we're in a hot or cold place.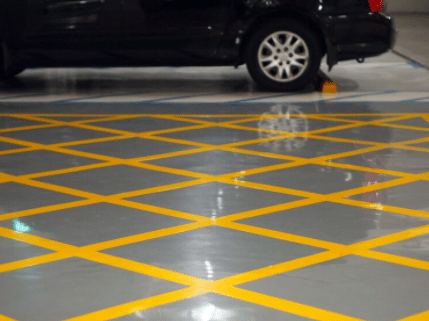 Easy-Care and Convenient
Easy to care for Chips and cracks that happen during use can be easily fixed with a mix of the same material. Even a person who isn't an expert can do these things. Another thing to note: It's easy to keep this painting clean. Water and soap are more than enough to clean the floors, walls, and tiles. Self-leveling concrete floors are easy to keep clean. All you need to do is wet clean the surface and apply a polyurethane sealant to it, and the floor coating will look like it was just put on.
Customizable and Beautiful
There are a lot of colors that are easy to make with epoxy paint, like the ones you see in traditional paint. In addition to a durable material, we have the chance to make the space as unique as we want. This is the most eye-catching finish: Gloss and matte. When the epoxy is painted on the floor, it looks a little better. These floors are easy to keep clean. The satin epoxy paint is a good choice if you want a matte-colored softness and delicacy. The pigments in some epoxy mixtures can change the color of the self-leveling floor, making it look different. Also, it can be made with quartz sand or flakes. This can also be done.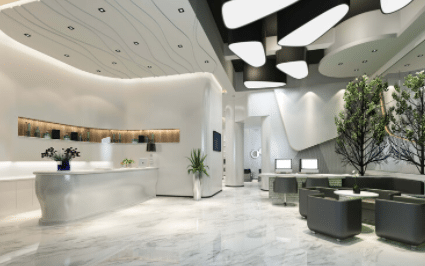 Seamless: A monolithic epoxy coating is made when the epoxy is spread on the floor. It keeps the concrete base dry and stops dust from building up. The visual side can't be left out. Floors made of polymeric materials are beautiful. You will get a flat, smooth, and evenly shiny floor with our service. It will look good for a long time. It looks great and is very easy to clean. In any color, there are different ways to make it look different. Colored acrylic resin flooring is used to protect garage floors outside.
Perfect For Bathrooms & Kitchens: While paint can be used in any house room, bathrooms and kitchens can be fun places to use it. We also remember that one side was made with anti-slip surfaces and that all kinds of old tiles can be used to cover them. Epoxy is a material you can use to make these rooms look better without spending a lot of money. This is true for floors made of plastic. They can last a long time without being fixed. Twenty years is thought to be a good length of time. If you don't put them through a lot of stress, they'll last even longer. Such coatings, cold, heat, frost, and even temperature changes that happen all the time don't bother them. Epoxy is very strong and can withstand a lot of heat and pressure. It can be cleaned with powerful methods like continuous hot water washing and even water vapor.
Quality: People say that the epoxy coating is a good paint because it is very good. As a result, it can be thicker than other lacquers, which makes it a good paint for surfaces that move a lot. With an open flame, the epoxy garage flooring isn't flammable. This is one of the best things about it. It also doesn't give off toxic fumes when it is heated. The coating does not react to liquids and does not rust. Many different liquids and oils are always kept in the garage, so this is very important.
Simple & Fast Installation: The process of applying epoxy resin may take longer, but applying the coating is simple and practical. Our floor coating can be as thick as 0.3 mm. This is more than enough to make the surface smooth. There's almost no need to level the floors of large garages. They are only rolled with a needle roller after they have been poured. The liquid leveled the surface, which is great if you need to process a lot of space. You can choose epoxy floors instead of more traditional cladding like wood or stone to save money. They can last up to 20 years. Seamless epoxy flooring is very easy to keep clean, and it will save you a lot of money by not needing to spend a lot of money on full repairs.
High Adhesion: Epoxy floor paint is very durable, not only for circulation and erosion but also for moisture. Because this type of paint doesn't change when it gets hot or cold, it should also be noted that it also helps keep us warm or cool when we're in a hot or cold place. The paint on the floor of your garage makes it strong and tenacious. Remember that your car's wheels will not slip or slide.
Which Epoxy System Is Best For You?
Metallic Epoxy Floor
There are many different types of metallic epoxy floors. They can be used in homes, offices, retail stores, showrooms, and malls.
Benefits:
Colors that match any decor

Abrasion-resistant
Innovation is very important to us when it comes to meeting customer expectations. We've added a new line of metallic floors to our store now. These metallic floors are made of particles covered with different organic and inorganic pigments, making them look like rocks and their formations. Metal particles mixed with epoxy give it a shine that reflects the light and makes it look like it came from the earth. Once metallic pigments for 100% solid epoxy coatings are put on, they start to move and make a patina. The rate of application depends on the size of the space you want to cover. Because of our knowledge and experience, we can help you choose the best option for your area.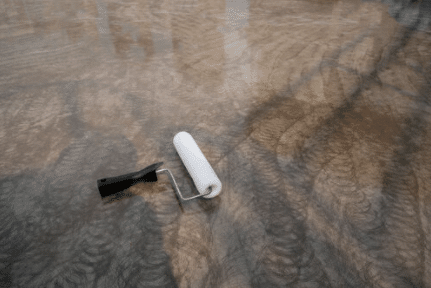 Flakes & Quartz
Many people use them in their homes and businesses as well as at theme parks and garages. 
Benefits:
Stain & Chemical resistant

Hides ground imperfections
The flakes are colored or multicolored, and they were made to make seamless areas look better. They are made of epoxy resins that give different shapes in a standard assortment that can be used with any decoration. Because of their unique properties, architects, designers, and contractors use colored flakes to make industrial, commercial, and residential plant designs. They can choose from many colors, styles, textures, color sizes, and combinations to make their designs unique.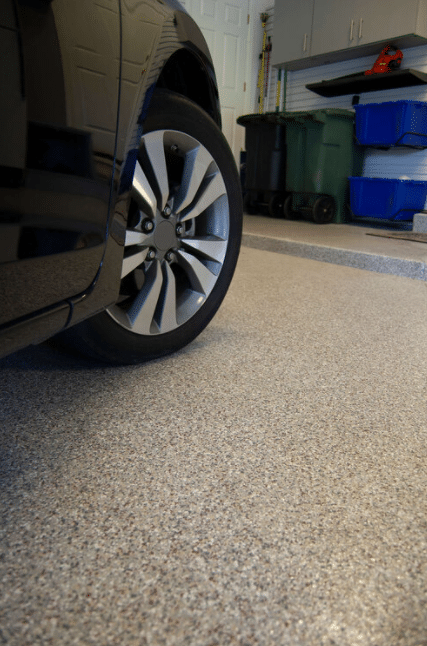 Solid Epoxy Floor
People use solid epoxy floors in garages and other places with a lot of space inside, like factories and warehouses.
Benefits:
Fast Installation

Hard and abrasion-resistant
Other Decorative Options
We use colors that aren't the same as the ones we usually use to decorate floors and walls. By making different styles for your space, you can mix and match colors or choose a sample that fits your project's personal or business interests.
We're at the forefront of a new line of natural decorative floor coverings made from leaf minerals like mica, muscovite, biotite, clintonite, and more. These minerals come from the leaves of plants. Because of a very advanced process, the mica family has perfect basil cracks. Using standard scales, the mica minerals are broken up into leaf-shaped pieces and natural color groups, giving them a natural crystalline-metal luster that can't be achieved with other technical minerals. Different colors, styles, and sizes of natural decorative floors can be found, and they come in different shapes and sizes (macro and micro).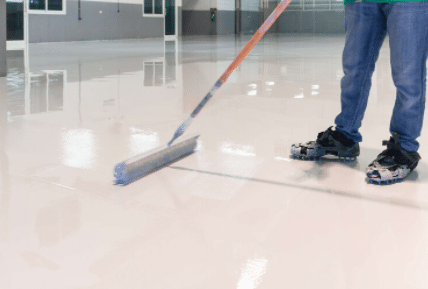 Focus on Epoxy Garage Floor Installation
Would you like to rehabilitate your garage?
You can start by getting in touch with us. Whether your garage is made of concrete, asphalt, or a shiny surface is what we need to know about your home. We also need to know how many square meters your garage parking space is and its width and length to build or repair it.
The price of epoxy paint changes depending on how thick and how many different kinds it is. As a general rule, epoxy garage flooring costs between $4 and $15 per square foot, including labor and materials, for a new floor.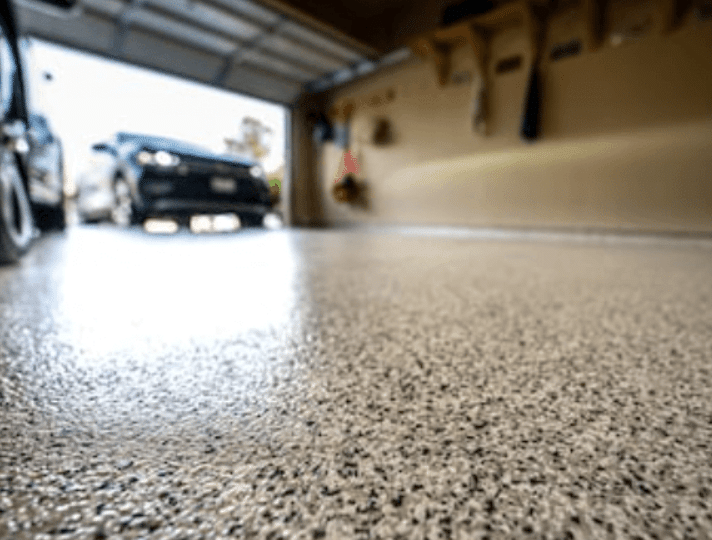 Our Garage Floor Epoxy Company Will Install
The Floor You Deserve
There is a lot of competition in the epoxy flooring market, but there are many reasons why our company is better than the rest of them. At the same time, we are always working with new and old customers who have been getting epoxy flooring service for at least ten years.
Our long-term staff and representatives can explain any epoxy service in great detail. Customers can trust us, and we can say that they will get the best quality and the best prices in the business.
There are many good reasons to choose us, but our main strengths are our high-quality and long-lasting products. Most of the important raw materials are bought from certified suppliers, audited, and inspected often.
There are many options for people who hire us to do their garage floor epoxy. We have standard products and custom products that we can use.
Frequently Asked Questions About Epoxy Floors